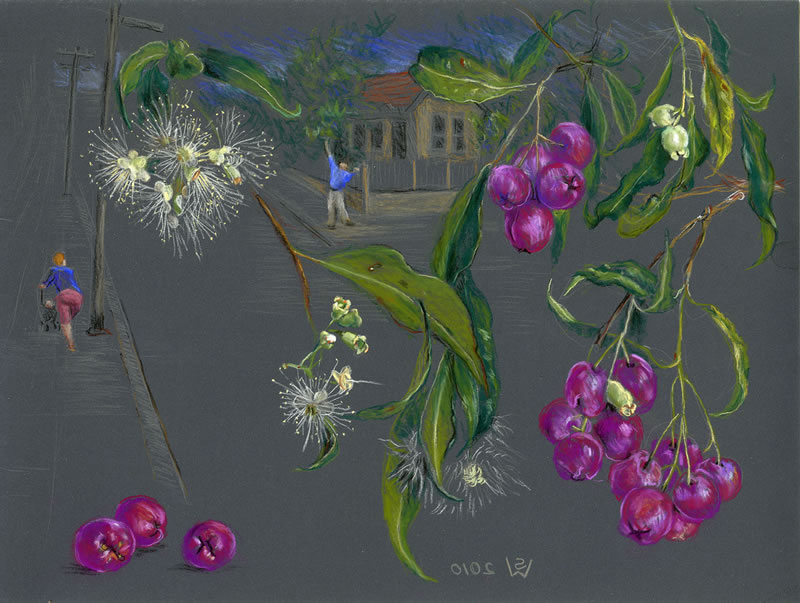 "Drawing is the foundation of my art -my sketchbook is always at hand" ~ Susan Dorothea White
WORKS ON PAPER
"Susan White is constantly sketching from everyday life and it is from the many sketchbooks that she first extracts the material for her compositions." (A. Wernig, Munich, 1980)
The artist works in a variety of drawing media: pen and ink, ballpoint, brush, crayon, chalk, pastel, conté, and charcoal. Recently she has developed mixed media techniques in silverpoint and goldpoint.
"Capturing the essence in line alone is for me the purest form of expression."
416 Works to view
Page 1 2 3 4 5 6 7 8 9
---
1962 - 1975:
Portraits, especially of family members and children, genre compositions. Changed outdoor landscape style to imaginative landscapes, composed indoors aided by drawings from the scene. Influenced by ancient Chinese artists who used a limited palette and subdued tones, immersing themselves in the landscape before painting at a later date to extract the essence. Techniques: acrylics on composition board while phasing out oils; acrylic on panel; collage; watercolour...
read more