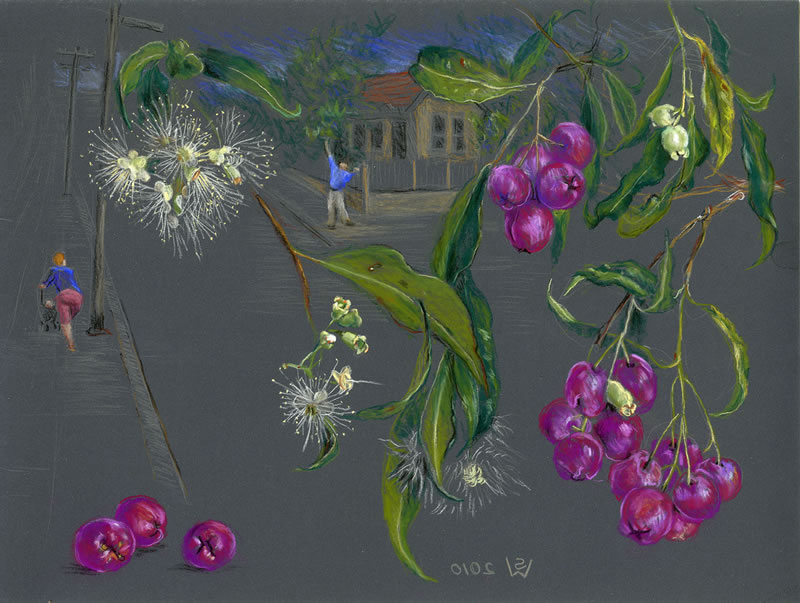 "Drawing is the foundation of my art -my sketchbook is always at hand" ~ Susan Dorothea White
WORKS ON PAPER
"Susan White is constantly sketching from everyday life and it is from the many sketchbooks that she first extracts the material for her compositions." (A. Wernig, Munich, 1980)
The artist works in a variety of drawing media: pen and ink, ballpoint, brush, crayon, chalk, pastel, conté, and charcoal. Recently she has developed mixed media techniques in silverpoint and goldpoint.
"Capturing the essence in line alone is for me the purest form of expression."
428 Works to view
Page 1 2 3 4 5 6 7 8 9 10
---
1976 - 1987:
Developed narrative compositions and portraits in a fugal-style, where the subjects are repeated from various viewpoints rather than the traditional single viewpoint. Satire and humour introduced. Began exploring aerial view compositions, combining actual size of subject with surroundings in perspective. Techniques: acrylic on panel; collage; watercolour ...
read more